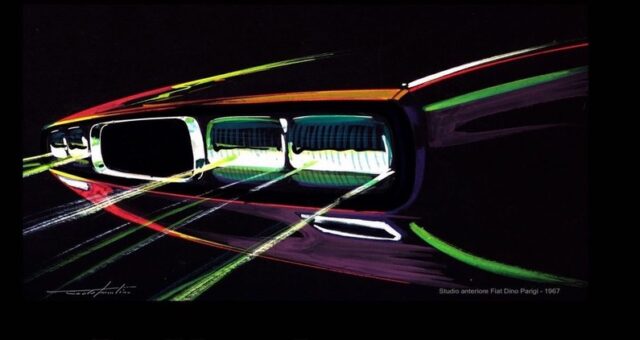 "VISIONS IN DESIGN" Paolo Martin in Venice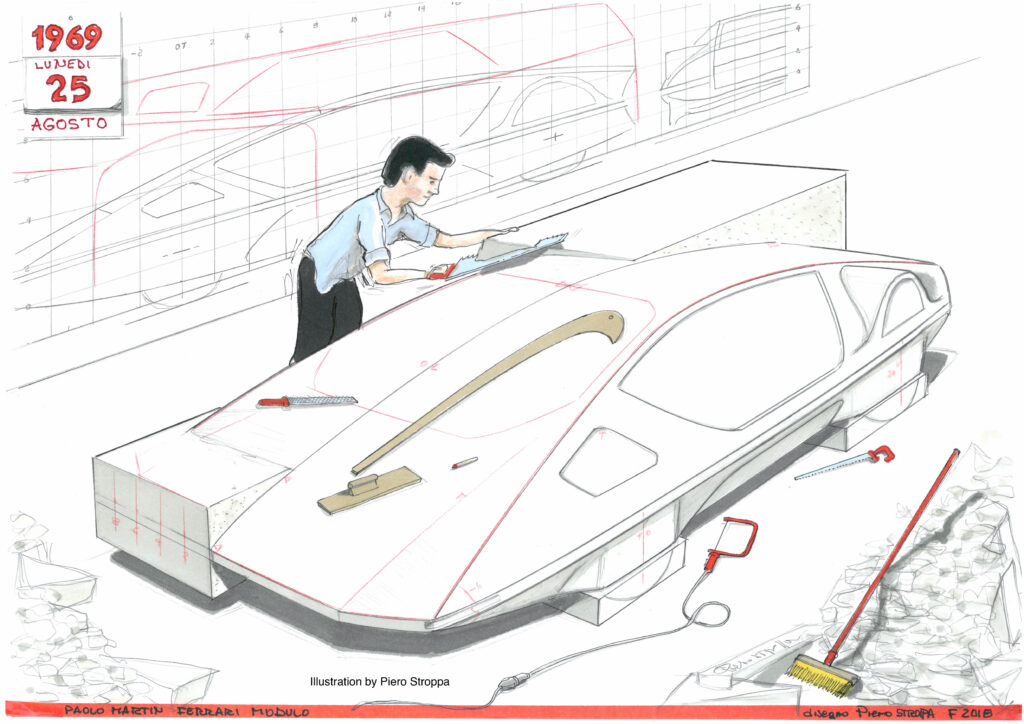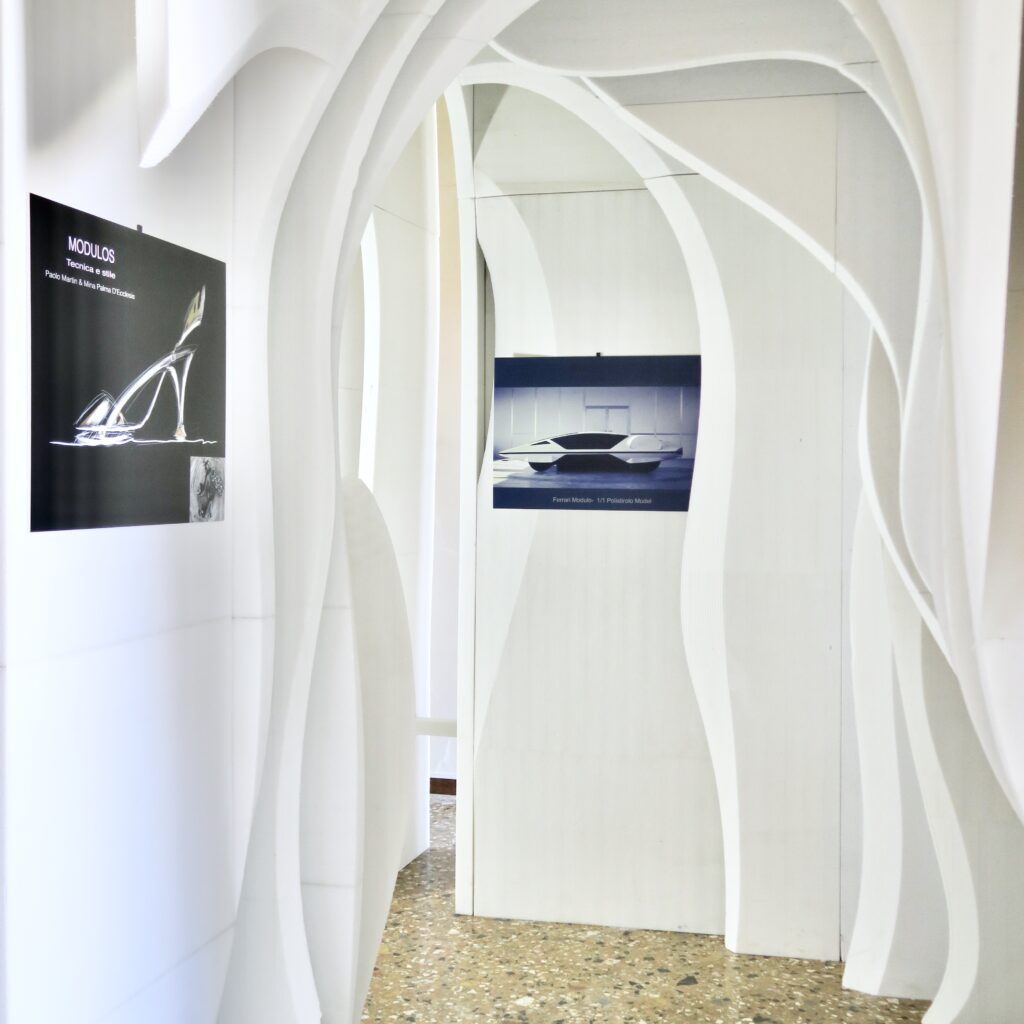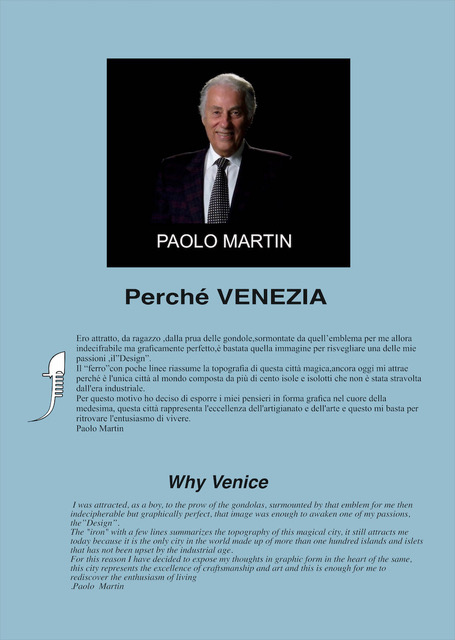 7 May 2022, Venice – Dorsoduro 866
Press release
From May to July 2022 an exhibition of the sketches of the creative Paolo Martin will be set up at Ca'Balbi Valier Dorsoduro 866, on the Grand Canal. The event is private and can be visited upon request.

Genesis of the Project:
Paolo Martin in 2022 decides to rearrange most of his works in an organic archive, made up of 137 original drawings. A friend invites Martin to exhibit this collection in Venice.

Why in Venice
The indication of Venice is chosen from the intention of bringing out the author's creative matrix in purity, isolating it from the sectorial, historical and material contexts to which it is inevitably obvious to bring it back.

The exhibition
The "VISION IN DESIGN" exhibition displays over one hundred sketches and drawings autographed by the designer, accompanied by some original models.
It is the first ever exhibition in which Paolo Martin visually exhibits the compendium of his works, ranging from the simplest objects to the masterpieces that have indelibly contributed to spreading Italian creativity all over the world.
Martin's work ranges without boundaries in the thematic sector, ignited by vital curiosity and his creativity outlines with decisive air the solutions to the design challenges that experience offers him. It is to the community that the final product wants to provide a useful service, with the aim of improving its well-being.
The works on display document Martin's creative metamorphosis, in expressing himself through the projects that major brands and various production companies have commissioned him in over sixty years:

AUTOMOBILI for Michelotti, Bertone, Pininfarina, De Tommaso, Lotus, etc.
MOTORCYCLES for Moto Guzzi, Benelli, Piaggio, Gilera.
BICYCLES for Cinelli, Colnago, 3ttt, Iscaselle.
BOATS for Sonny Levi, Ferretti, Magnum Marine, Fountaine, Cigala & Bertinetti, OTAM and
FB Design.
INDUSTRIAL DESIGN for Sambonet, CIR Anthos, Reninghaus, Dachestain, Castelli.
The presentation of the table that portrays the first autograph draft close to the final product wants to testify the value that Paolo Martin has always given to the strength of the primitive idea, the one inspired in the first sketch, displayed and conducted with consistency until the final realization.
His design is the synthesis of a personal creative / production process, originating in the visualization of the three-dimensional geometric thought of the object.

This highly refined ability to think in three dimensions precedes an innate mastery of knowing how to fully realize project models, often in solid wood from solid wood or in innovative self-produced resins.
This abstract, almost dreamlike visualization of the project, followed by its more concrete and flawless realization, make Paolo Martin unique in the international design scenario: technique, art and craftsmanship come together masterfully in an inimitable creative.
Credits:
– Exhibition coordinator Arch. Alessandro Sammartini with the assistance of Tiziana Collazuol.
– Diab Group, for the single-material exhibition pavilion "Diab Pavilion – Silver Fir", architecture in a circular economy.
– Michele Sammartini, location.
Info : mailto:info.taistudio@mynet.it
Link : https://www.bestinsketch.it/ Paolo Martin's Official Web Site
Curator: TaiStudio Architecture
tps://www.automoto.it/news/visions-in-design-la-mostra-di-paolo-martin-a-venezia.html
https://mowmag.com/lifestyle/paolo-martin-a-venezia-visions-in-design-siete-tutti-creativi-artisti-e-poeti-finche-non-arriva-uno-che-lo-e-davvero
https://it.linkedin.com/company/diab
https://autodesignmagazine.com/2022/06/paolo-martin-una-mostra-a-venezia-tra-disegni-e-modelli/
https://www.veloce.it/news/i-disegni-di-paolo-martin-in-mostra-a-venezia-17963